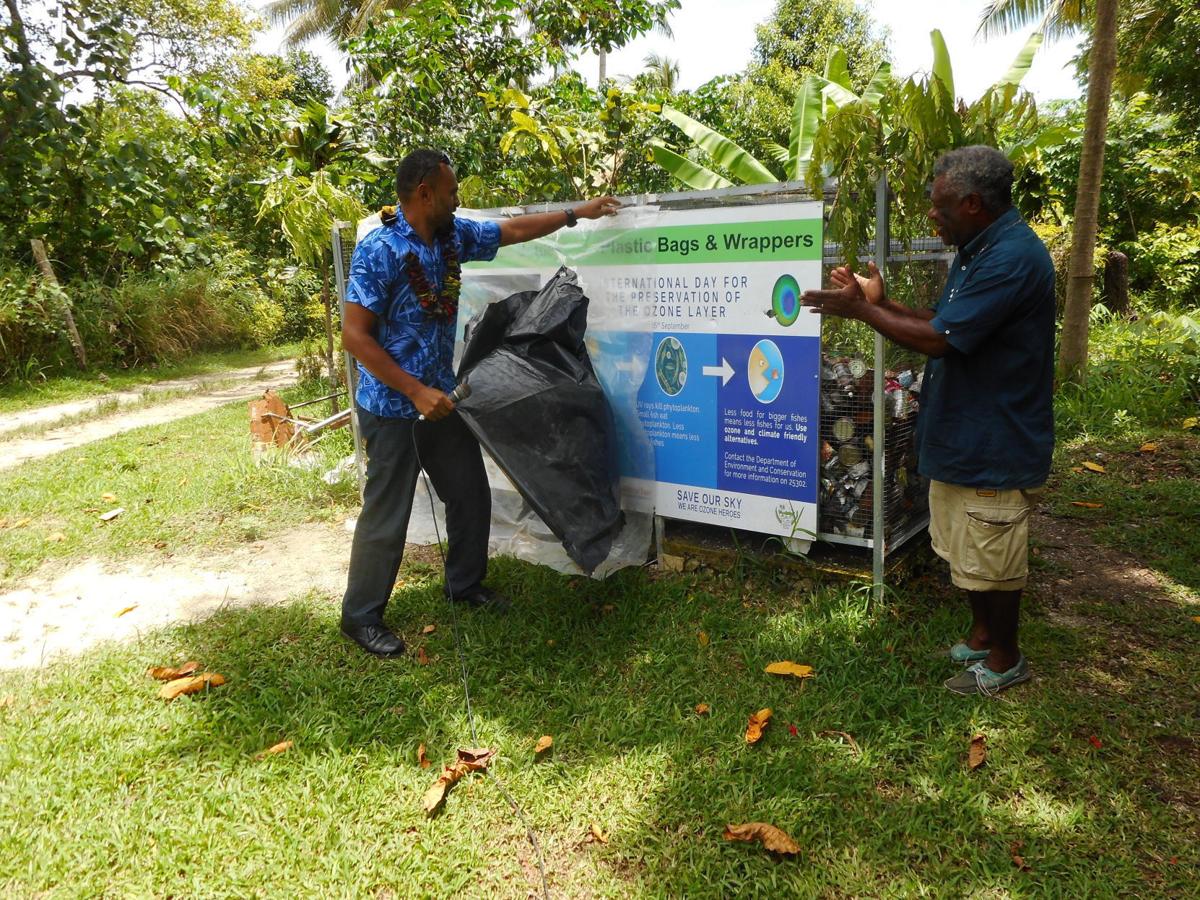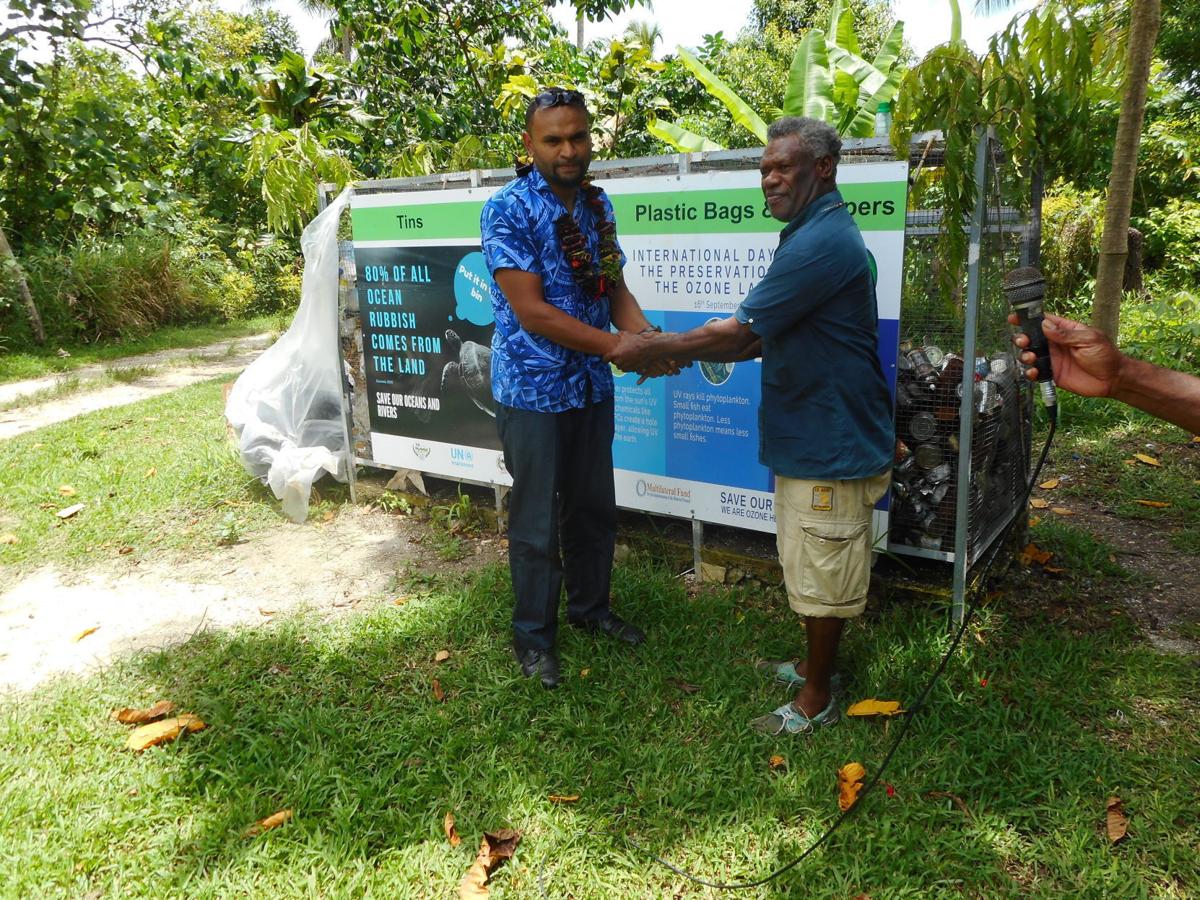 The Director of the Department of Environmental Protection and Conservation, Reedly Tari, launched a specially-constructed rubbish bin for the Erakor Bridge community just outside of Port Vila, Wednesday.
Speaking before unveiling the bin and handing it over to the community's chief, Marik Koftau, Mr Tari said "environment is very important to us because we breath environment, we eat from our environment and we survive through environment".
For this reason it is important for communities to keep their environment clean at all times.
The Department organized the construction of the rubbish bin last year at a cost of Vt200,000 to assist the community with a place for the people of the community to throw tins and plastic bottles. Its launching was postponed five times due to timing issues until today.
The launching and handing over of the waste bin was witnessed by Chief Marik Koftau of the Erakor Bridge area that spreads to Enam Presbyterian Church on the Erakor Road and Aku's property on the Emten Lagoon, with a population of over 1,000 people.
On hand to witness the occasion were members of the community's waste management committee responsible for looking after the management of the bin and members of the community. And also present were representatives of stakeholders of Erakor Bridge community waste management project – the Department of Education, 'No Plastik Bag' campaign committee, Tagabe community waste management, Ifira Point and Boatyard community, and Vanuatu Institute of Technology (VIT).
Director Reedly Tari described the Erakor Bridge Community as "very proactive in cleaning up their environment", and when they approached the Department last year for assistance they obliged.
"We utilized funding from a project called Vanuatu Institutional Strengthening Project under United Nations Environment Program (UNEP) to buy the materials for the trash bin and the community's partnership in the project was to build and install the bin," he added.
The man who constructed the bin, deputy vice chairman of the waste management committee, Ken Andrews, speaking on behalf of the chairman, says with the launching and handover they now look forward to the work of waste management and environmental protection going forward. He adds that the bin has been full several times already and with the assistance of the DEP&C they have arranged with Recycle Corp who have taken away the waste.
Before they had the trash bin, the people of the community used to throw or hide all sorts of household rubbish in small bushes that dot the community and in mangroves along the lagoon.
Chief Marik Koftau expressed his gratitude to the Department of Environmental Protection and Conservation and other stakeholders including an invaluable supporter of their project, Carlos Noronha, who lives across the lagoon from them for their assistance in making his community a cleaner place to live in.
https://www.dailypost.vu/news/rubbish-bin-for-erakor-bridge-community-launched/article_67fc3c54-ccf8-5127-86d8-00e7c4b80de7.html