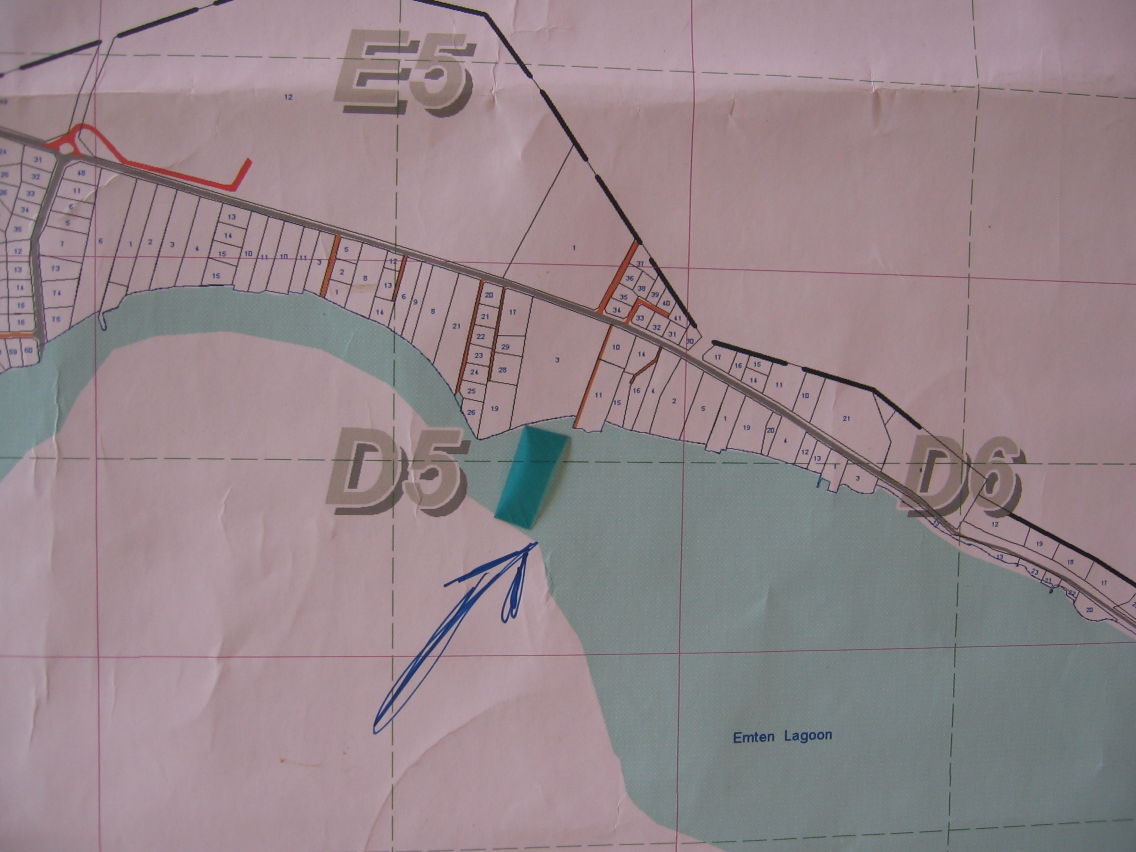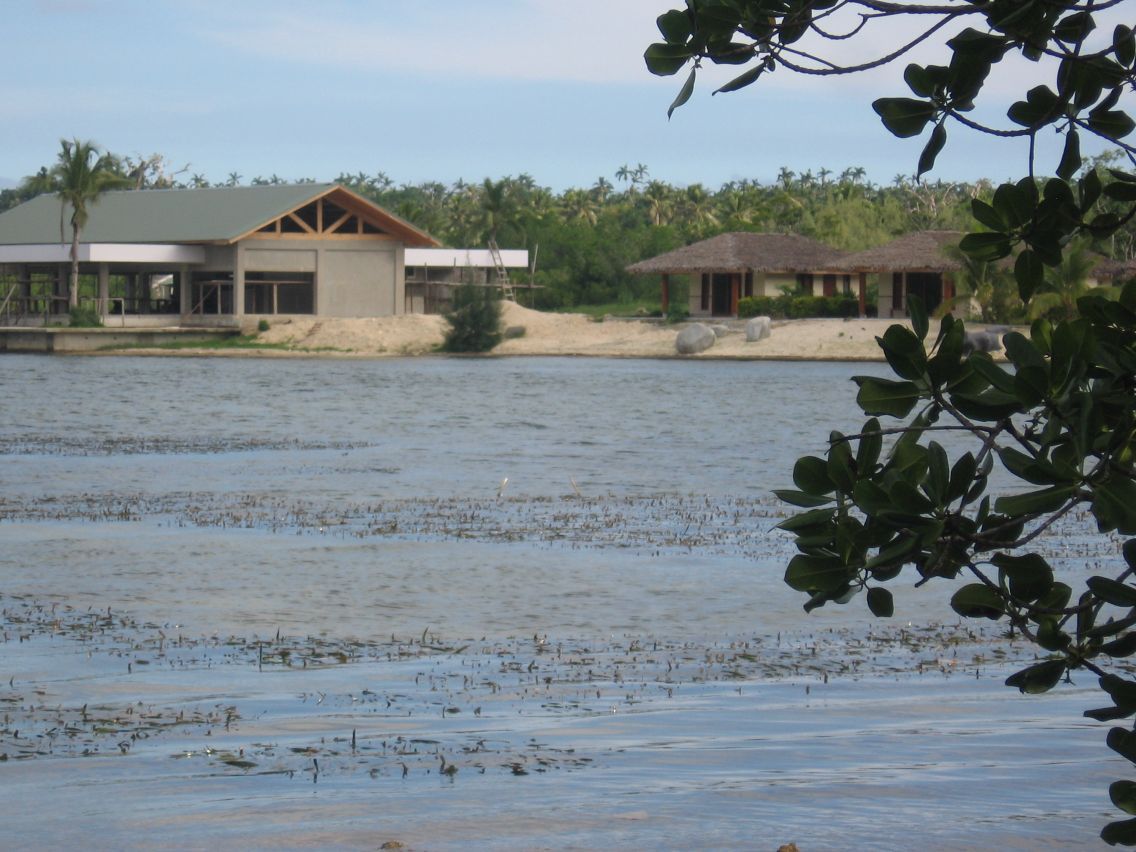 Residents of the western end of the Second Lagoon (Emten) and custom owners are saying a loud "No" to plans to build a bridge across the lagoon at a point where it narrows.
The plans have been public knowledge since the lease to the large block on which was located the "Art Blong Yumi" cottage changed hands. The block is in a residential area even though Pacific Suppliers' warehouse is on the other side of the main road.
With the removal of the small forest which largely occupied the block, and the subsequent dumping of huge quantities of quarry material, it has come to the attention of adjacent residents that the pipes bringing their water supply are located on the property which has changed hands.
They are now required by Unelco to re-route the conduits at considerable expense. The development planned for the site would appear to be large in view of the quantity of 'karier' still being dumped. According to the developers' labourers the intention is for a tourism development, though whether hotel or resort or bungalows lacking shade is unspecified.
Furthermore, the bridge would be across the lagoon waters to the "Tan" island lease which has had a checkered history. It was created by dumping 'karier' not needed for the round-island road project despite objections from adjacent custom owners. One such objection resulted recently in a successful court action against Kwila Limited. The island was originally to be "rural residential", but this has been crossed out by hand on the lease title and replaced by "commercial / tourism" and bungalows have been built there.
The island is adequately approached by road from the southern side of the lagoon.
The Environment Department has repeatedly told residents that the plans for the "Art Blong Yumi" site will be made known to them. They are required by law to be consulted for any development other than residential, but public meetings have still not been held, and now it seems their lagoon facing properties are likely to look out on to a bridge.
Residents of the Korman area feel frustrated that consultations have never taken place. They are urging a petition.
Emten Lagoon has already had its tidal movements greatly affected by the existing Erakor Bridge at the northern end of the Erakor Lagoon.